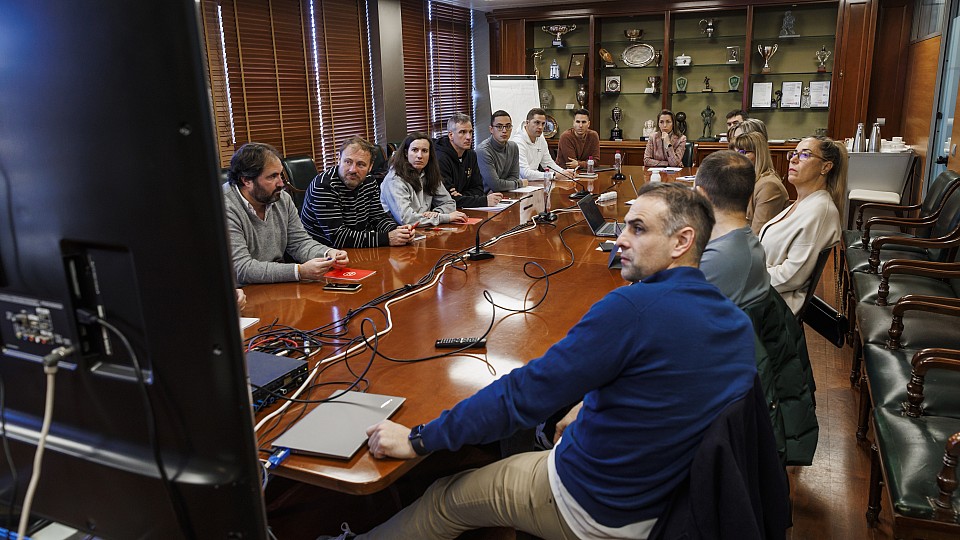 Royal Spanish Football Federation
The Royal Spanish Football Federation (RFEF) is developing, together with UEFA, a program for the protection of children in football, to work towards the creation of safe spaces for underage athletes. As part of the development process of this program, a working meeting was held this Thursday, 2 February 2023, at the Ciudad del Fútbol in Las Rozas, with the attendance of different coaches from youth national teams. 
The meeting was held under the guidance, on behalf of UEFA, of Alketa Lasku, Regional Child Protection and Safeguarding Advisor at Terre des hommes in Europe, who presented the UEFA Child Safeguarding initiative. It is with this program of the European entity that the RFEF's program is intended to be aligned.
On behalf of the RFEF, Elvira Andrés, vice-president of the federation, and its Protection delegate, Patricia González, accompanied coaches, psychologists and tutors from the different youth teams. All of them made a joint review of the key aspects necessary for the development of this program, also discussing the current situation of our national teams in this area.
Essential to raise awareness
Among the diagnoses agreed upon, the need to raise awareness among all the groups involved stands out; and to prevent, detect and act in the face of situations that prevent the practice of football from being safe for children. Generating safe spaces for our athletes, and especially for minors, is a firm commitment of the RFEF, as was very clear during the meeting.
All of this is approached from the conviction that child protection, as far as the federations are concerned, means guaranteeing that football is a safe, positive and pleasant experience for minors; and that they are kept safe from any harm when participating in this sport, at any level.
The work will continue this Friday, with a new session in which different protocols will be reviewed and the next steps to be taken will be established.