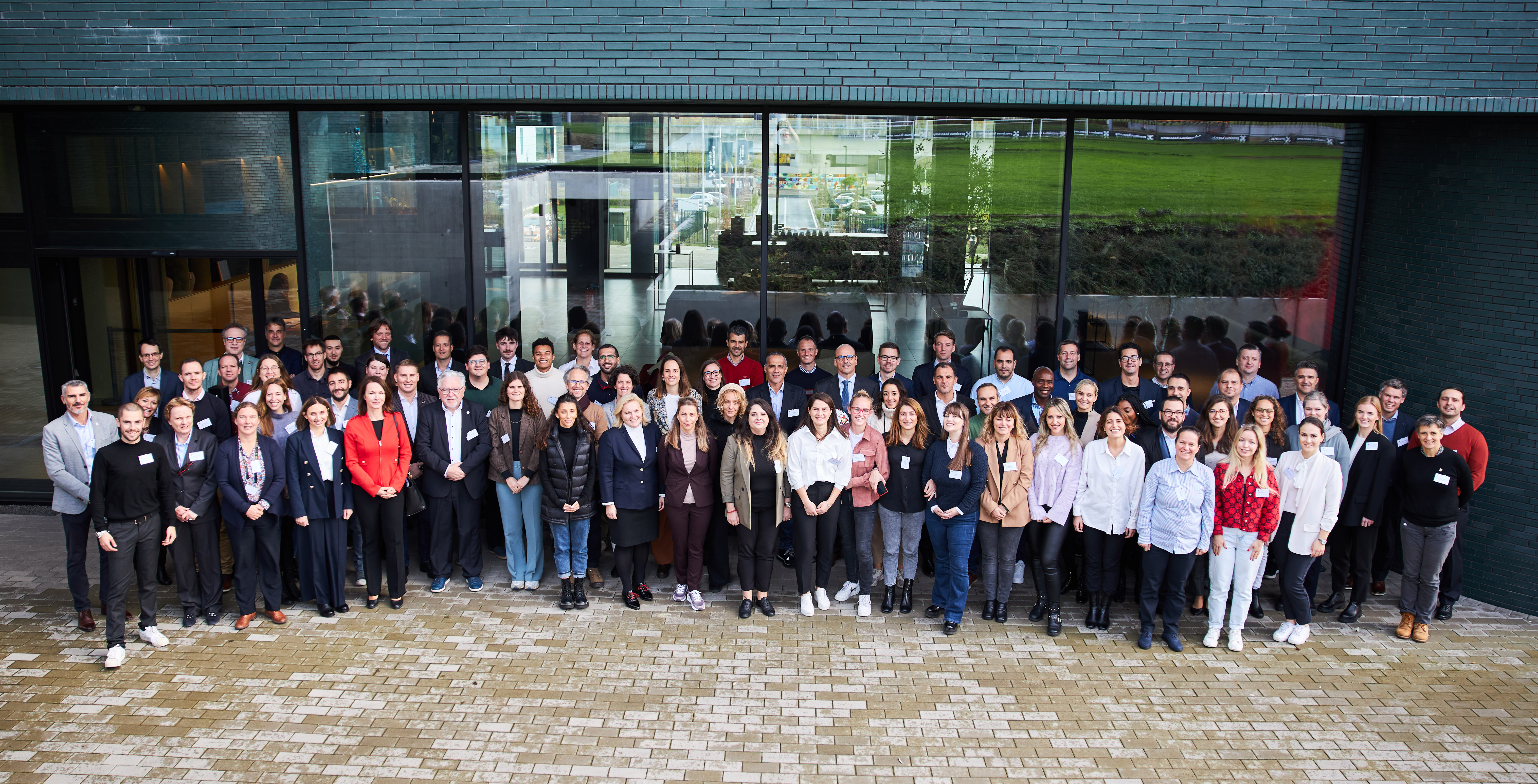 The first UEFA Child and Youth Protection Summit took place on 17-18 November in Tubize (Belgium), at the Royal Belgian Football Association's (RBFA) new headquarters. Forty-nine UEFA member association's child and youth protection officers were joined by keynote speakers of the European Commission and the Council of Europe, as well as leading researchers and experts in child and youth protection.
During the summit, participants shared insights, learnt about each other's successes and challenges, and heard from experts about the latest developments and statistics in child and youth protection in sports, particularly in football.
Michele Uva, UEFA Director Football and Social Responsibility
"Children and youth are at the heart of football. With this summit kindly hosted by the RBFA, we reaffirm our commitment to ensuring that football investing is a safe, positive, and enjoyable experience for all children and youth. Together with our members, we are taking concrete measures to reach an effective implementation of child and youth protection policies in football at national level, to protect children, prevent, and respond to all forms of harm that may occur."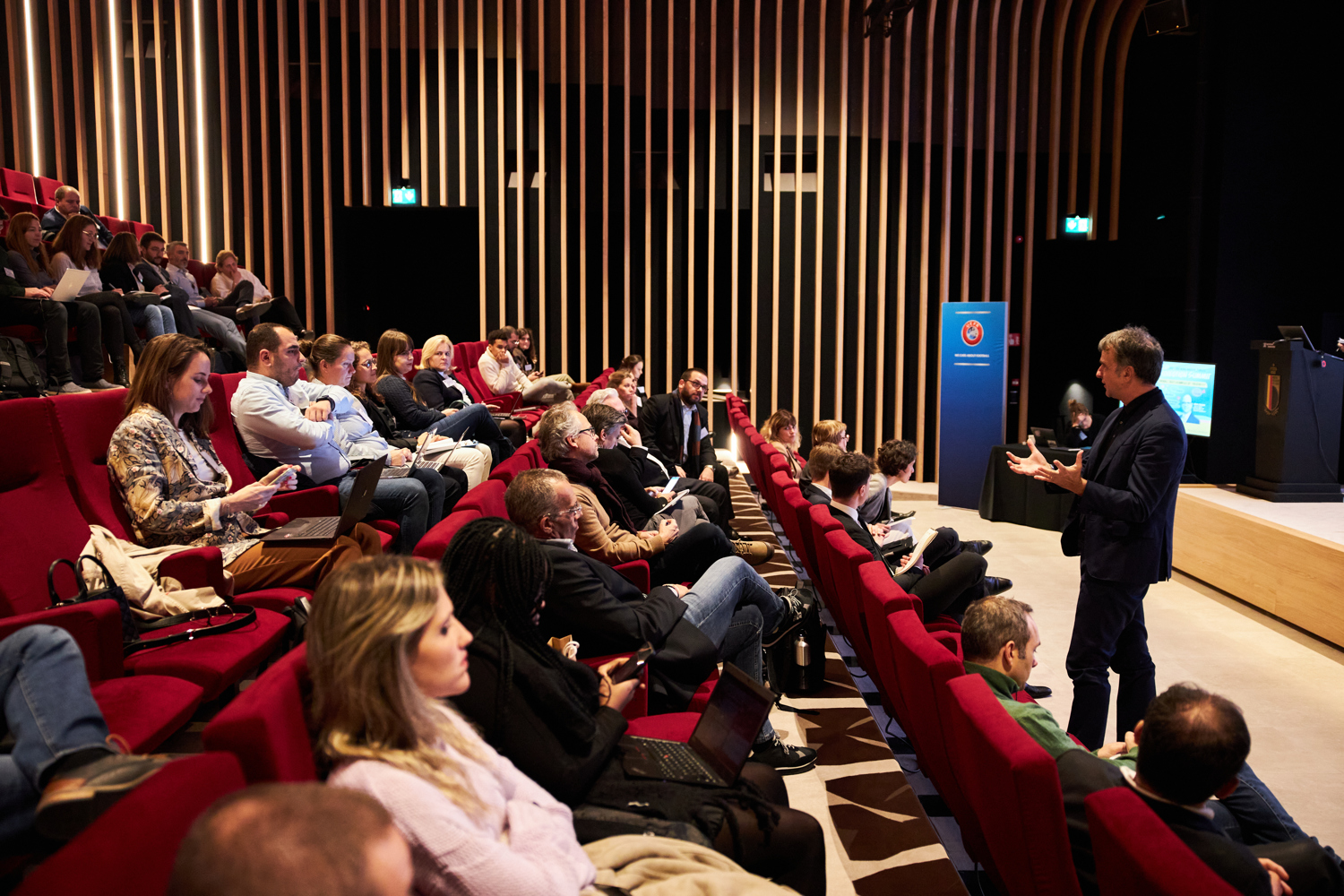 Colin Scicluna, Head of Cabinet for European Commission VP for Democracy & Demography
"We welcome the excellent cooperation with UEFA in the continuous institutional dialogue on matters of shared interest, and welcomed the steps taken by UEFA to promote children's rights and implement child safeguarding policies."
Child and youth protection is an integral part of UEFA's Football Sustainability Strategy 'Strength through Unity'. Under this policy, UEFA focuses on protecting the rights of children and youth playing football, preventing and responding to any form of harm.
Paul Van den Bulck, President of the Royal Belgian Football Association
"We must be absolutely clear and transparent about the subject matter at hand: While it is true that sport is fantastic for children, that it brings joy and healthy habits for young people, it must be acknowledged just as clearly that the available data indicate that harassment and abuse occur in all sports and at all levels. We have a collective responsibility to ensure that every child, every young person can develop without risk through sport and football in particular."
Zoran Bahtijarević, UEFA Chief Medical Officer
"It is crucial to embrace education, refute the "no pain, no gain culture" and develop strong injury prevention programs for children in football. We need to empower them by means of respect, diversity, involvement and acceptance. At UEFA, we believe in an age-specific approach to sport activities, where each stage of the child's development is being tackled with tailored solutions."
As part of the efforts toward providing a safe and empowering environment for all children and youth in football, UEFA partners with Terre des hommes, the leading Swiss organisation for children's aid, to support its member associations across Europe in developing and implementing child and youth protection policies at national level. 
Alketa Lasku, Regional Child Protection & Safeguarding Adviser, Terre des hommes in Europe
"Looking back five years ago when the partnership between UEFA and Terre des hommes started, an important milestone has been achieved: 54 UEFA member associations committed to strengthen child safeguarding as a long-term goal. Child safeguarding is a journey, and it is an honour for Terre des hommes to be working along the national associations to keep children safe and football fun!"
This year, UEFA officially announced the launch of new safeguarding tools on its platform www.uefa-safeguarding.eu, most notably an e-learning course on the involvement of children in safeguarding, awareness-raising material such as leaflets and posters, and guidelines for facilitators to engage with parents and children.
Juta Petersoo, Child and Youth Protection Officer and Football Social Responsibility Manager of the Estonian Football Association
"The summit has been extremely useful for me, both to exchange with my counterparts from other national associations and to learn from inspiring speakers. I also really appreciate the resources provided by UEFA on the child safeguarding platform. In Estonia, we used them to develop our own handbook of guidelines, which are promoted widely at national level."
Additional speakers included:
Florencia Van Houdt, Head of Sport Unit, European Commission Directorate-General for Education, Youth, Sport and Culture
Maria-Elena Casero, Senior Project Officer, Sport Values Department, Council of Europe
Mbo Mpenza, Independent Sports Professional, former player, Ambassador Football against racism in Europe, honorary president of l'extrascolaire au Coeur de l'intégration Baillet Latour Fund
Tine Vertommen, PHD, IOC Safe Sport Consultant and Researcher at Thomas More University of Applied Sciences, Belgium
An de Kock, Policy officer and case manager, Centre for Ethics in Sport
Mathilde Grenet, Founder, En Garde
Geraldine Heinen, Football & Social Responsibility Advisor, Royal Belgian Football Association
The event took place ahead of World Children's Day on 20 November, marking the adoption of the UN Convention on the Rights of the Child. UEFA joins the annual day raising awareness and advocating for, promoting, and celebrating children's rights.