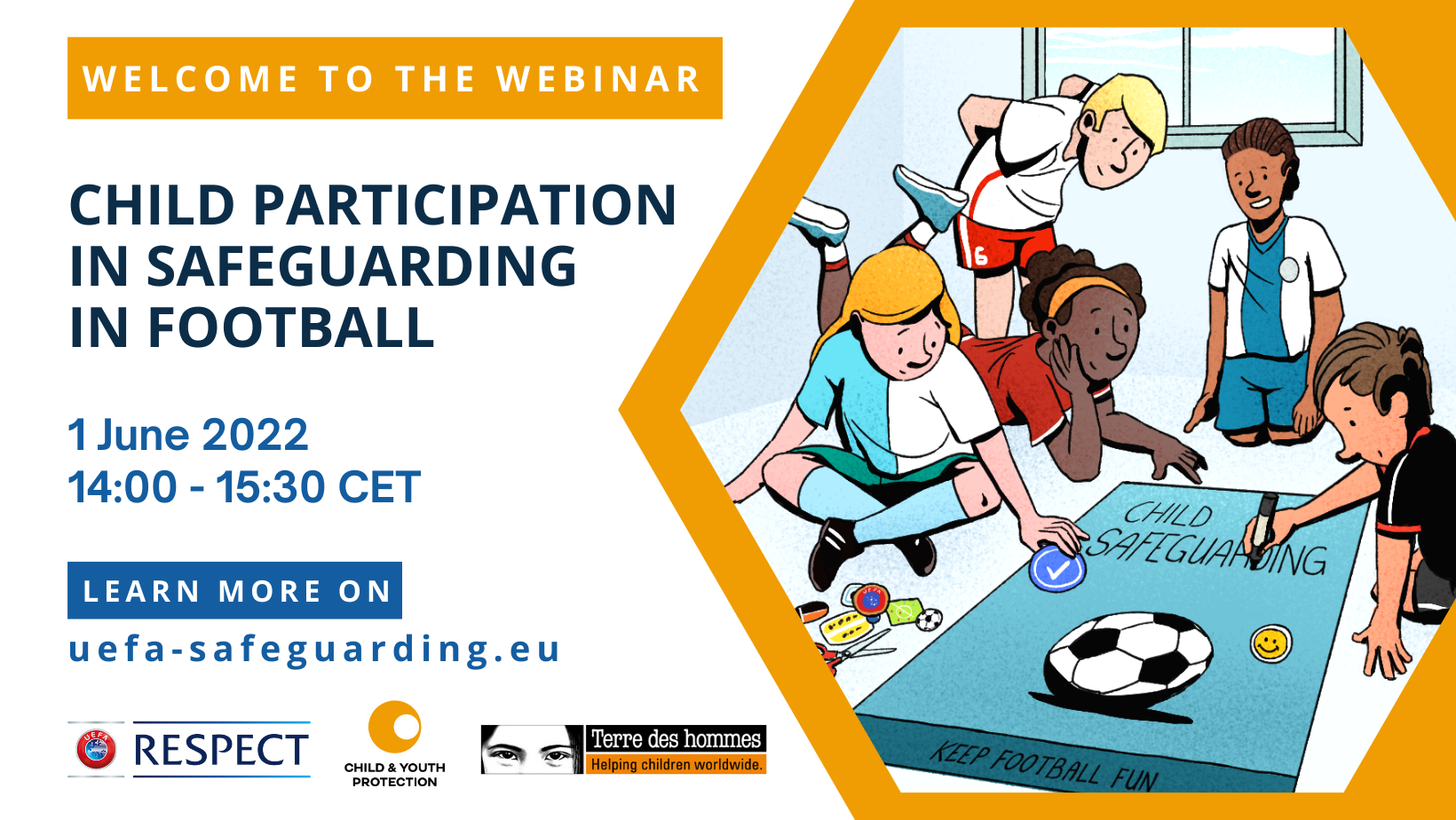 Date and time of webinar
-
What is the webinar about?
Children have the right to freely express their views and participate in decisions that affect their lives (Art. 12 and 13 of the Convention in the Rights of the Child).
Adults working with children in football therefore have a responsibility to encourage and support children's participation. This includes efforts to keep children and youth safe while involved in football.
UEFA and Terre des hommes held a webinar on child participation in safeguarding in football. You can watch the webinar recording below. We explored why it is important to involve children and ways for children to participate. Children have a unique perspective on safeguarding. Involving them in safeguarding has benefits for children as well as helps to improve procedures.
The webinar was also an opportunity to share good practices of child participation from National Football Associations.
Who is this webinar for?
UEFA national association's Child and Youth Protection Officers, Grassroots coaches or managers working with children, football schools and educational staff, social workers, psychologists, medics etc., players, referees, and other sport professionals working with children in football, and anyone interested in child safeguarding in football/ sports.
Speakers:
Filippo Veglio,

Senior Expert, Football and Social Responsibility, UEFA

Stephanie Delaney,

International Child Protection and Safeguarding Expert

Ingrid Bremmers,

Child and Youth Protection Officer, 

The Royal Netherlands Football Association
Moderator: Mrs. Alketa Lasku, Regional Child Protection and Safeguarding for Europe, Terre des hommes
Language: English.