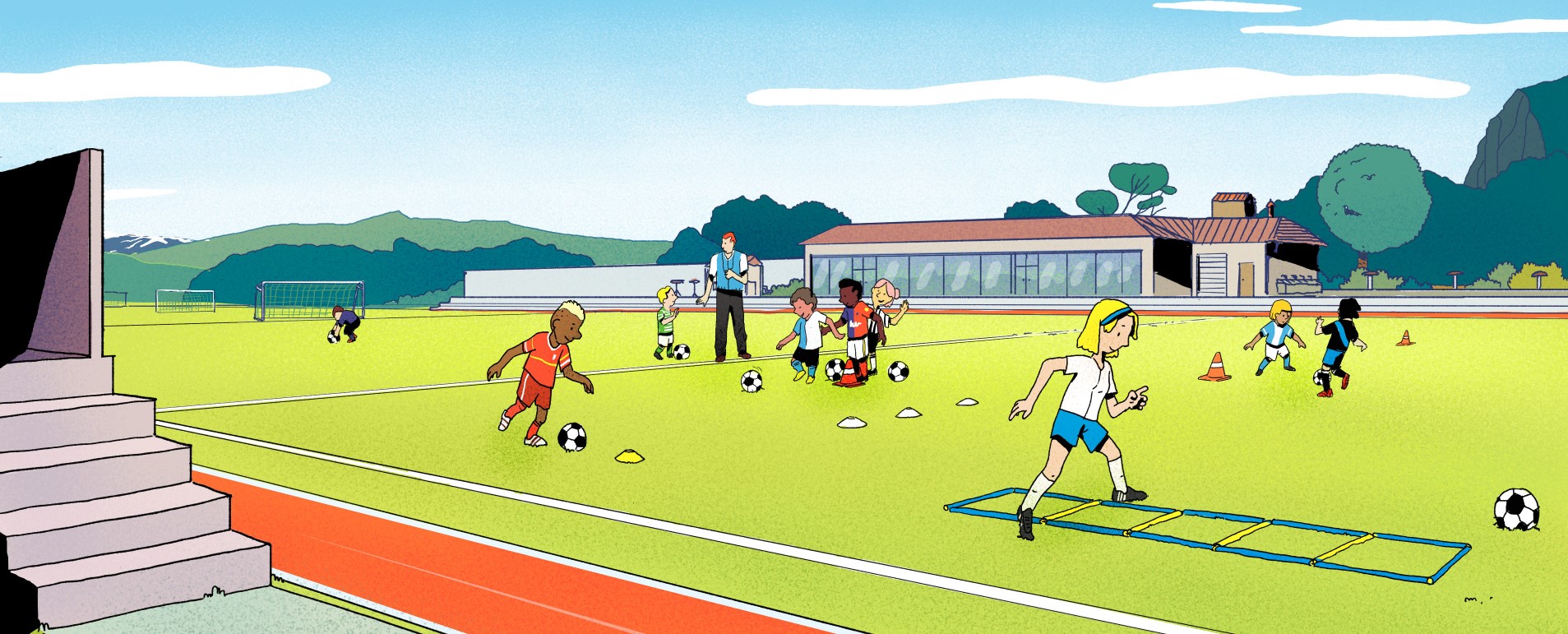 This awareness raising course on child safeguarding in football offers an induction to safeguarding and will be the starting point to reflect on how to keep children safe in football.
In order to take this course, you must be a registered member. If you are not a member yet, please register here. If you are member, please log in and access the course below.
What topics does the course cover?
The course outlines key concepts in safeguarding and highlights our joint responsibility to make football a safe environment for children.
More specifically, it focuses on:
Defining safeguarding in the context of football
Roles and responsibilities in safeguarding (e.g. coach, doctor, driver, club manager, parent volunteering, referee and child safeguarding focal point)
Types of abuse, and situations when abuse could happen in football
How to recognise, respond and report concerns when being worried about child's safety or wellbeing.
The module uses 3 immersive stories to reflect about these topics.
Who is this course for?
This course is aimed at anyone involved in football, including parents, volunteers or staff of clubs, national associations or UEFA. It is also suitable for any person interested in the topic of safeguarding in sport and more specifically football.
How long will it take to complete the course?
This short course takes only 15 minutes to complete.
When can I take this course?
This course is available anytime on any device.
Since it provides foundation level knowledge, it is recommended that this course is taken before the other online courses. 
In which language(s) is the course available?
The courses can be accessed from any location online, are free and available in English, French, German, Russian, Italian, Dutch, Romanian, Latvian, Polish, Portuguese, as well as adapted to the Swiss context. 
Will I receive a certificate?
Yes, all registered users will receive a certificate for each completed course (the certificate will be issued in the language of the taken course). Please note that the certificates are a record of completion of the e-learning training. They do not constitute certification of a formal qualification.
How can I provide feedback?
We strongly believe in continuously improving our training and value your personal learning experience. Therefore, at the end of the course we invite you to answer a couple of questions. We appreciate your effort and thank you for your contribution!
Topic
Awareness raising and education
Child safeguarding